Live resin is a cannabis concentrate extracted from fresh-frozen cannabis flower. Unlike traditional concentrates, which are made using dry-cured cannabis flower, live resin is made using cannabis frozen immediately upon harvest to preserve the plant's natural flavor and potency.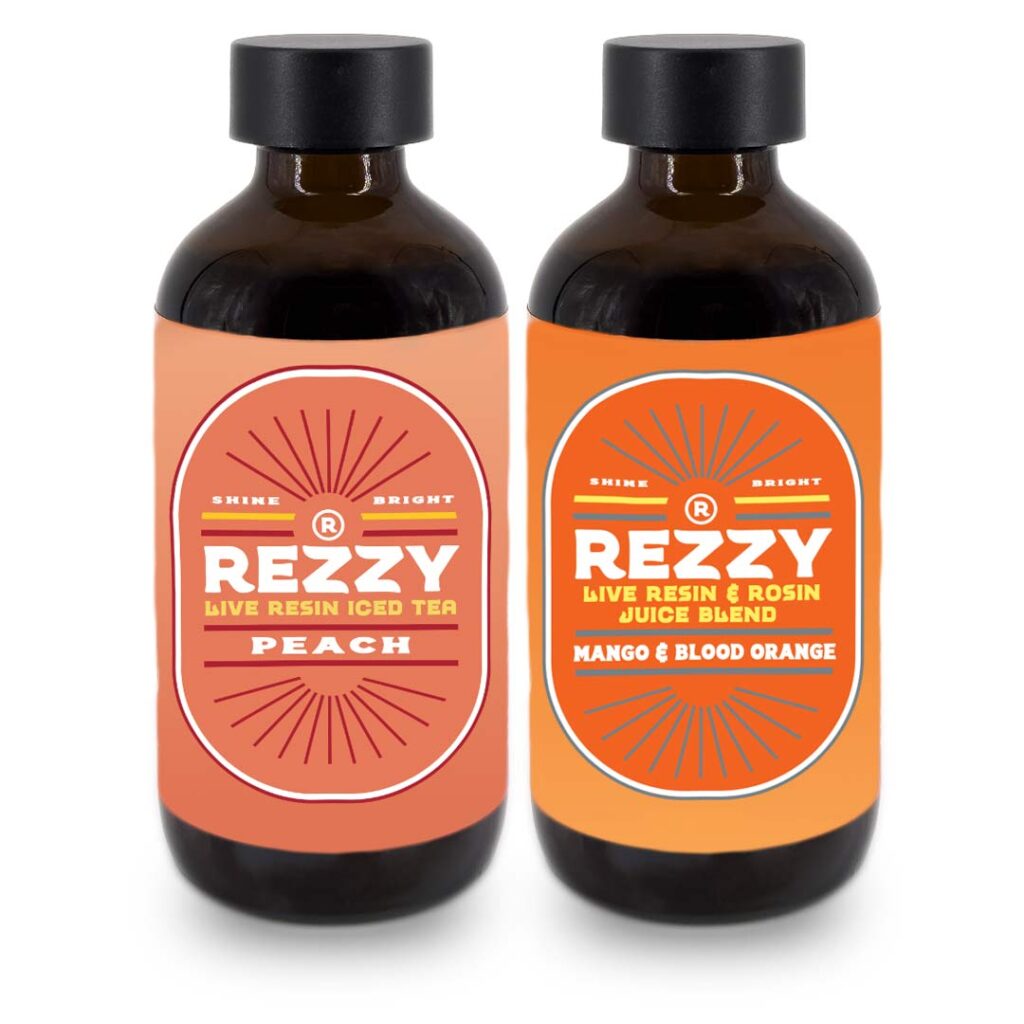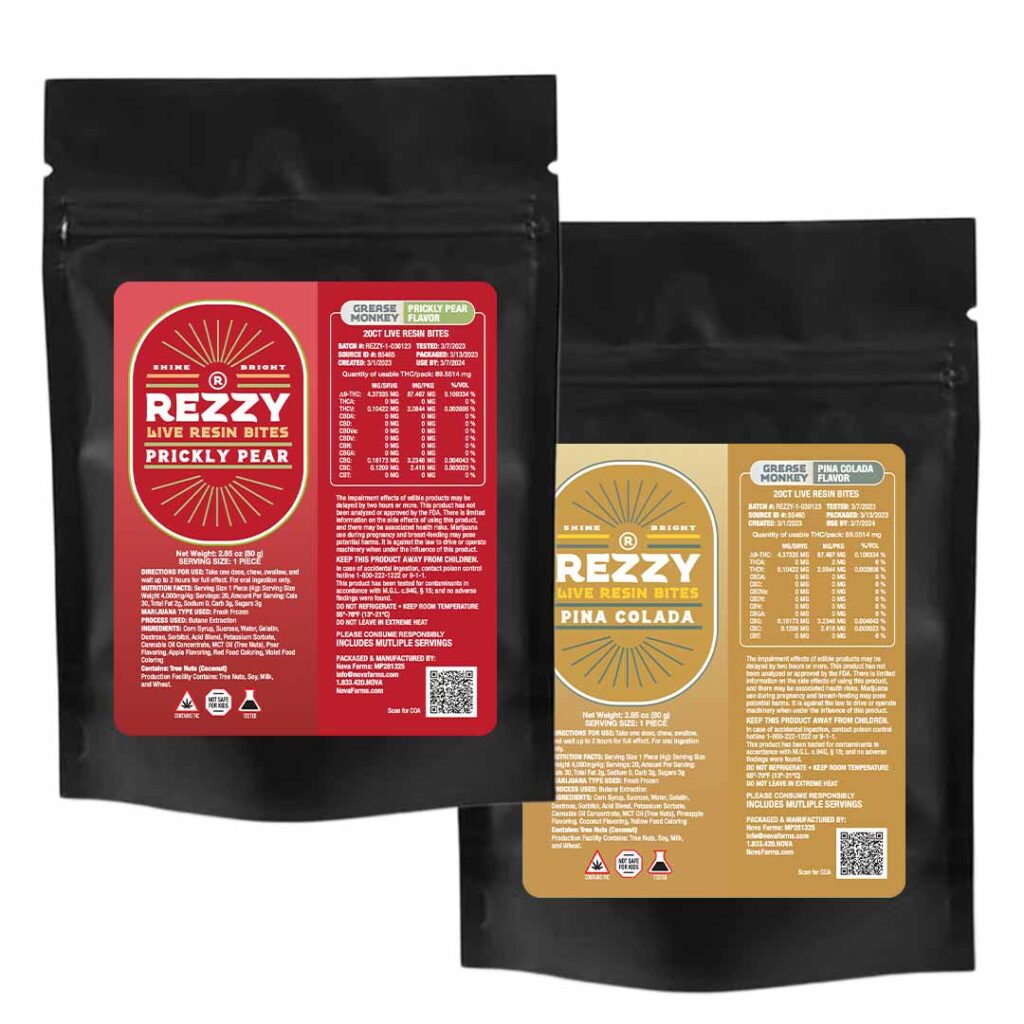 Infused with Live Resin from fresh-frozen flower, Rezzy products are full-spectrum, creating an entourage effect rivalling top-tier flower. A little goes a long way; with Rezzy you'll experience that full bodied glow and perma smile every time.

Rezzy is fast-acting, refreshing, and packed with natural sweetness, making it extra delicious.
REZZY IS
FULL-SPECTRUM
REFRESHING
WHAT YOU'VE BEEN LOOKING FOR.